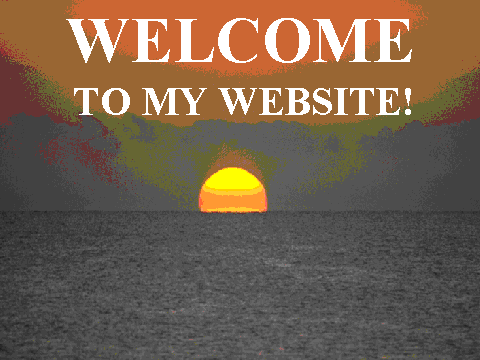 You have reached one of the top websites on depression and anxiety. In addition to conventional information about depression and anxiety, this website also provides the latest research with respect to how diet (i.e., what we eat and drink) impacts upon depression and anxiety. I hope that you will find this website useful and highly informative.
__________________________________________________________
Research studies indicate that most Americans are highly deficient in B-vitamins, minerals, and the omega-3 fatty acids known as EPA & DHA. Deficiencies in these areas typically result in precipitating, exacerbating and perpetuating depression and depressive symptomatology.

Q & A's ABOUT VITAMIN SUPPLEMENTS

___________________________________________________________

Most experts in nutrition recommend that you choose only those multi-vitamin/multi-mineral supplements that have been evaluated and certified by the USP (U.S. Pharmacopeia). Multi-vitamin/multi-mineral supplements that meet USP standards will have the letters "USP" prominently displayed on the label. There may also be statement on the label proclaiming that the multi-vitamin/multi-mineral supplement meets USP standards for quality, potency, purity and dissolution. For more information on the USP and what the USP code means, click on the link below:

THE USP CODE & DIETARY SUPPLEMENTS

___________________________________________________________

There has been a tremendous number of research articles published over the past several years on "omega-3 fatty acids." These nutrients have been shown to have a profound impact on mood. Low levels of omega-3 fatty acids, for example, have been associated with high levels of anxiety and depression. Unfortunately, current research studies indicate that most Americans consume inadequate levels of omega-3 fatty acids in their diet. As a result, most Americans are deficient in these important nutrients. One of the best ways to obtain adequate amounts of omega-3 fatty acids is to eat a diet high in "oily" fish (such as tuna, mackerel, herring and salmon). Another alternative (which is currently recommended by most experts in nutrition) is to take dietary supplements that contain these important nutrients. One of the best products on the market is made by Ortho Molecular Products.

Ortho Molecular Products' "Mega-Omega Fish Oil" is comprised of gel capsules that contain the following: Vitamin E 5 I.U., EPA 420mg and DHA 300mg. (Note: EPA and DHA are the most widely studied "omega-3 fatty acids" and are considered the most important with respect to anxiety, depression and other health-related issues.) Most importantly, Ortho Molecular Products' level of quality control (especially with respect to ensuring that their supplements are pure and free of pollutants and other contaminants such as heavy metals and pesticides) is considered to be one of the best in the industry. While there are many other excellent brands on the market, this is the brand that I personally use and recommend to my patients, friends, family members and colleagues. For more information on Ortho Molecular Products and their "Mega-Omega Fish Oil," click on the link below:
___________________________________________________________
Would you like to review scientific information and unbiased evaluations with respect to dietary supplements on the market? If your answer is "YES!", be sure to visit the following websites:
SUPPLEMENTWATCH.COM & CONSUMERLAB.COM
___________________________________________________________
Other links of interest pertaining to nutrition, diet and depression:
1. American Dietetic Association: www.eatright.org
2. American Psychiatric Association: www.psych.org
3. Federal Statistics: www.fedstats.gov/programs/index
4. Internet Mental Health: www.mentalhealth.com
5. Mental Health InfoSource: www.mhsource.com
6. United States Department of Agriculture: www.usda.gov
7. National Nutritional Symposium & National Institute of Health: www.nns.nih.gov
For questions, comments, etc..., you may e-mail me at the address listed below. Wishing you the very best of health!
My e-mail address is: vpernell@aol.com
Click on my e-mail address above or the
computers below to go directly to my e-mail.
THANKS!


This page was last updated on 07/12/12.