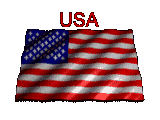 Recent research studies conducted by the U.S. government and various universities across the country indicate that most Americans have dietary deficiencies.
According to the studies, Americans tend to be deficient in B-vitamins, minerals, essential amino acids and essential fatty acids. Coincidentally and unfortunately, deficiencies in these areas tend to be manifested as depressive symptoms which often include feelings of nervousness, sadness, irritability, fatigue, low energy level and difficulty with sleep.
Below you will find a list of nutrients that significantly affect the way we feel, think and behave. When people are deficient in these nutrients, they become more prone to developing depressive symptoms. More importantly, for people whom are already depressed, lack of these nutrients often contributes to the exacerbation and/or perpetuation of their depressive symptoms.
For more information about these nutrients, click once on a nutrient category listed below:
GO TO "DIET & DEPRESSION - THE FACTS"