U P S C A L E
HEALTH & FITNESS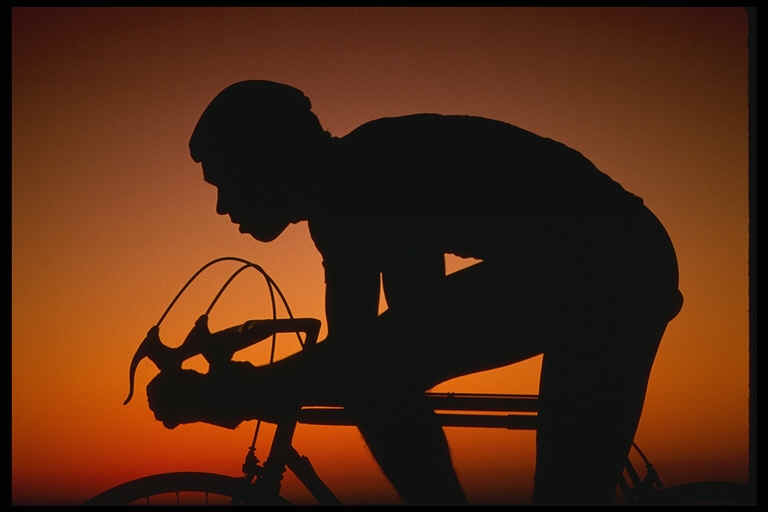 WELCOME! You have reached the official website of UPSCALE HEALTH & FITNESS.
UPSCALE HEALTH & FITNESS specializes in researching and recommending what we believe are the very best healthcare companies and products the world has to offer.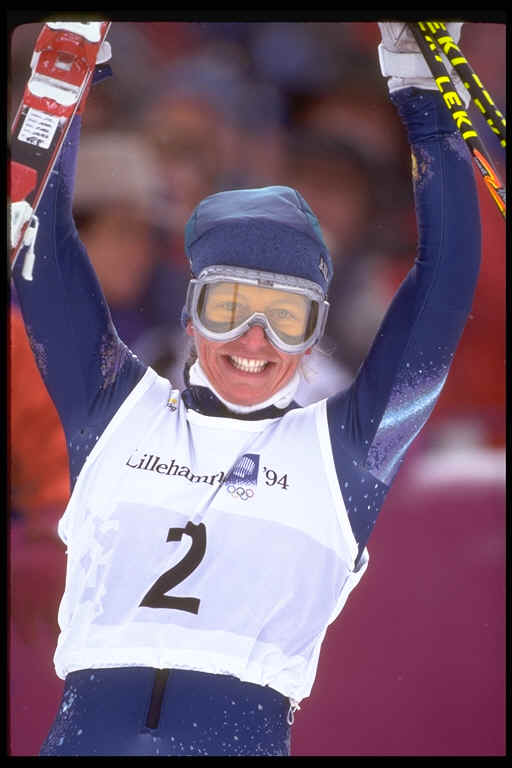 Thank you for visiting the official website of UPSCALE HEALTH & FITNESS.
Wishing you the very best of health!
________________________________________________________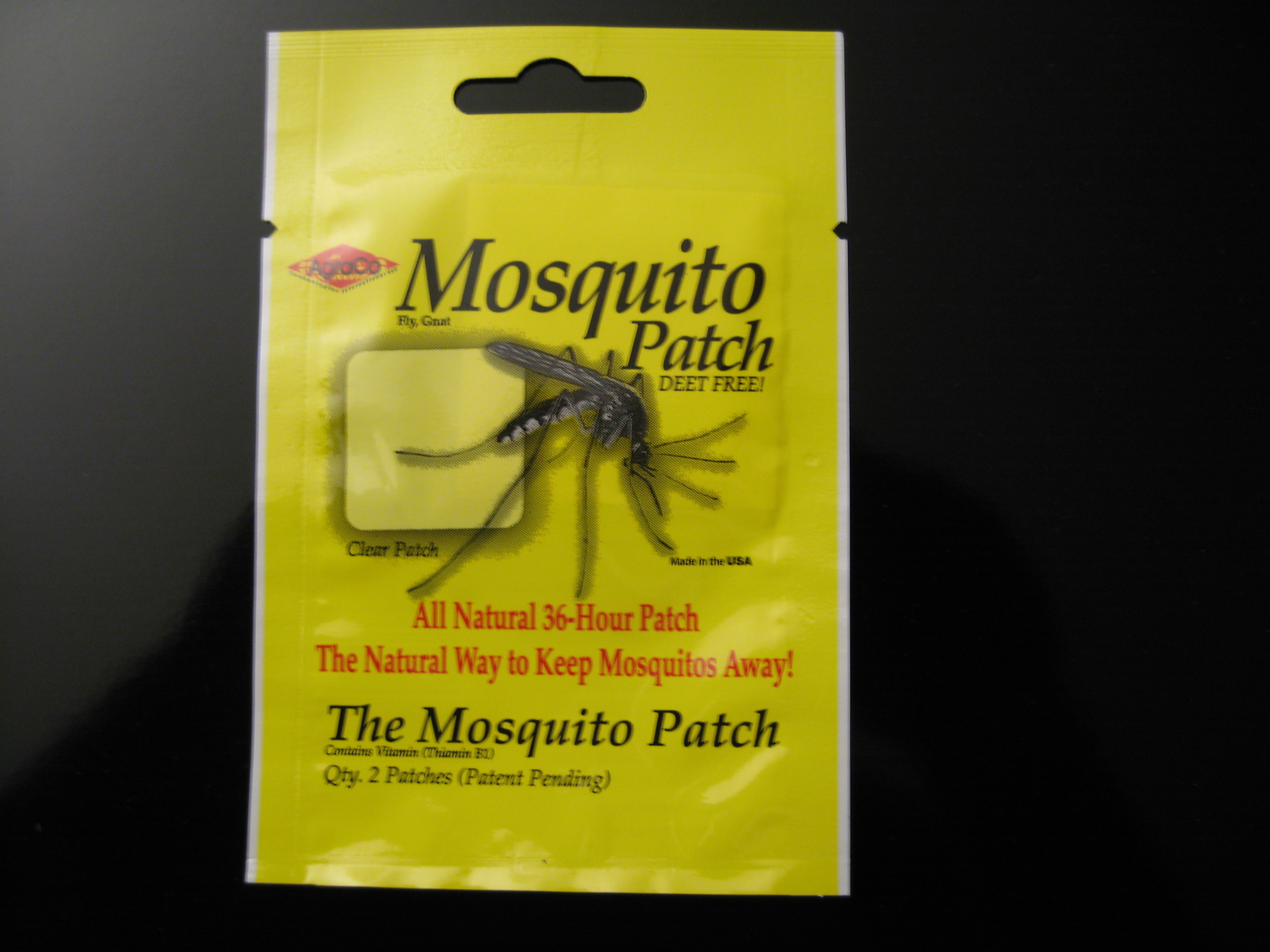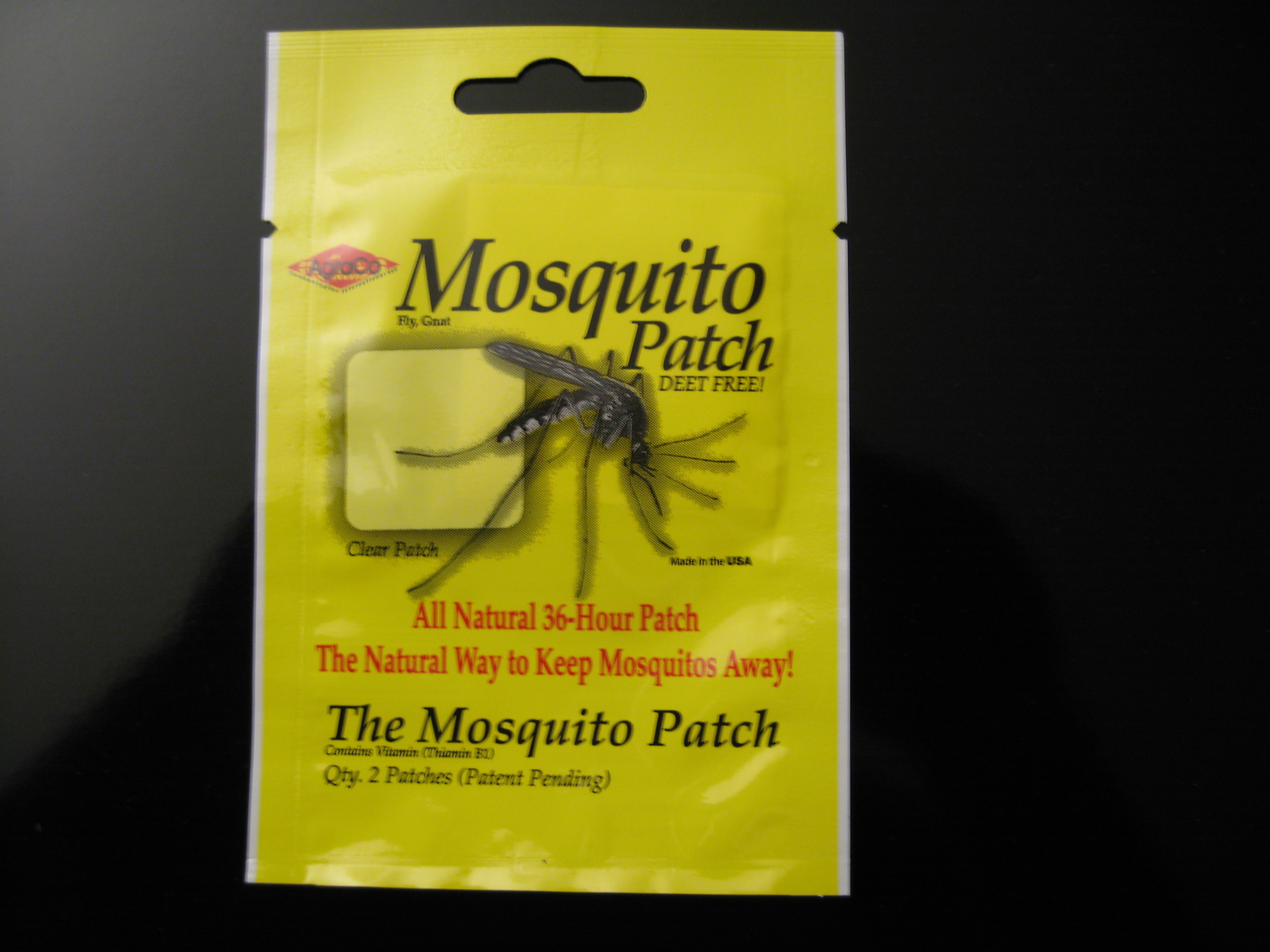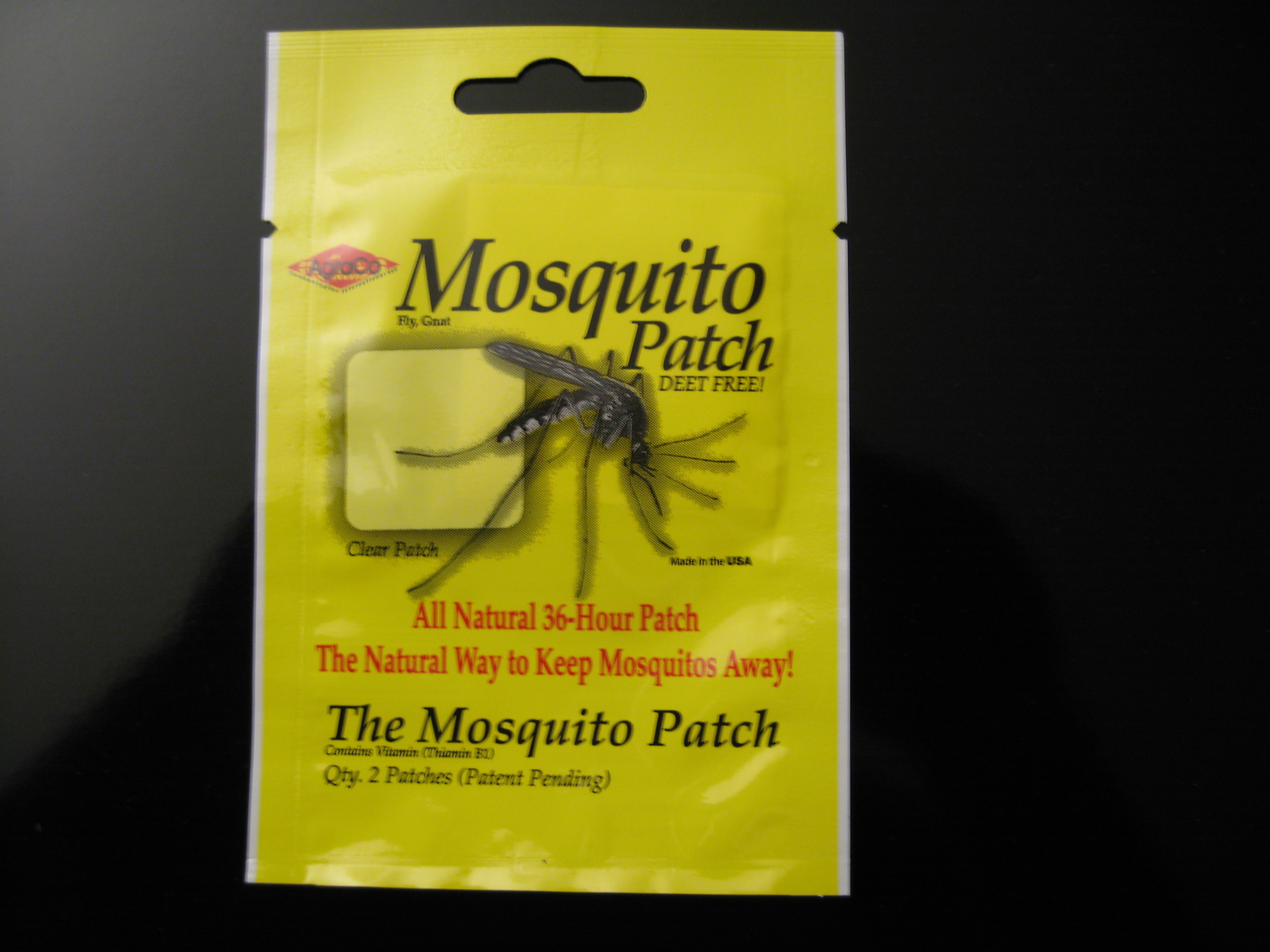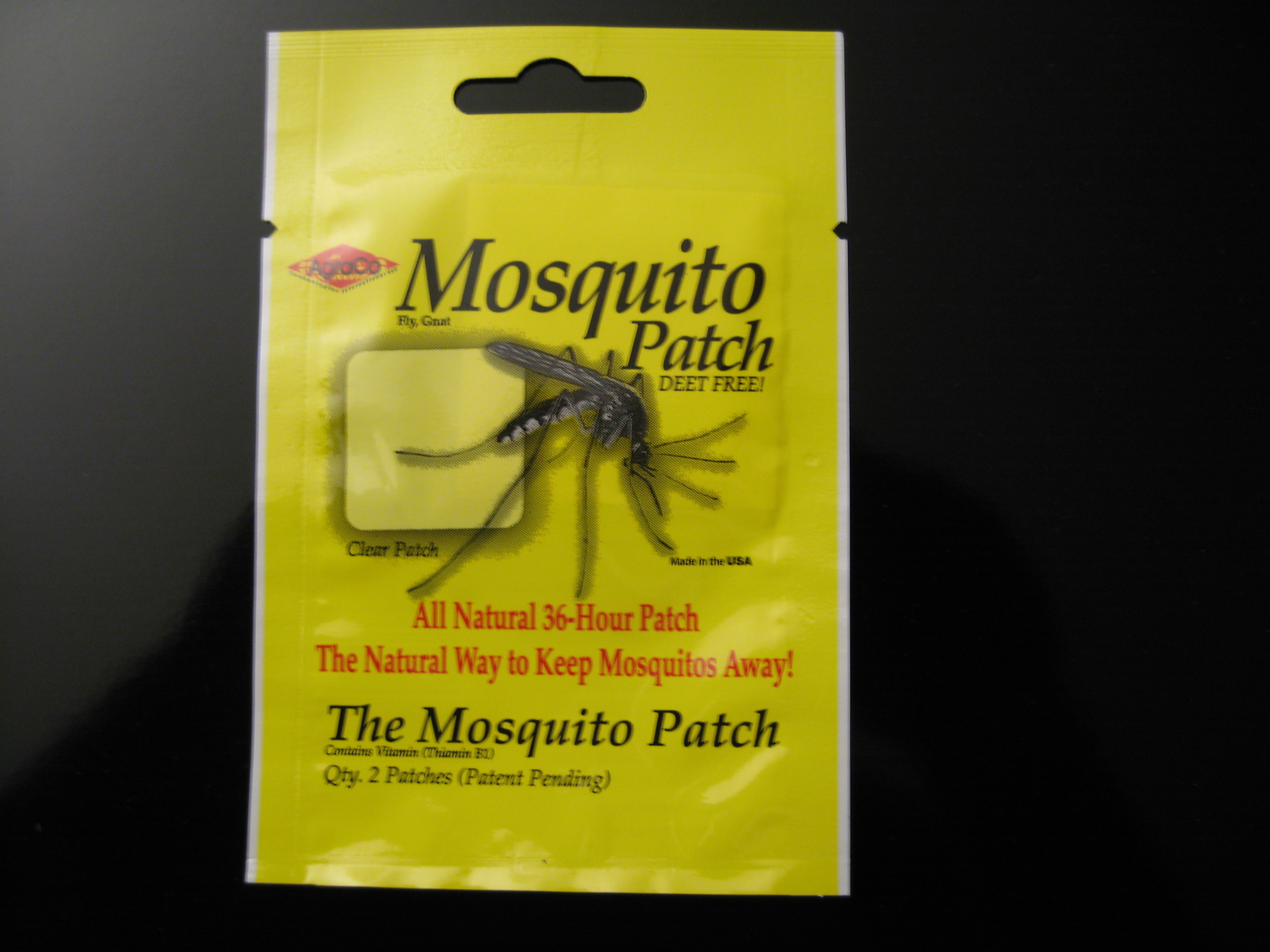 Pictured above is a NEW PRODUCT that I have been very impressed with (because it works so well) and that I fully recommend if you are tired of being bitten by mosquitoes: the "Mosquito Patch."
Below, a quarter coin is pictured in the LEFT photo for size comparison. In the photo on the RIGHT, the package was opened and two patches (contained in each package) are pictured (although it appears as if there is only one patch, there are actually two patches attached to the white strip - if you look carefully, you can see a fine horizontal line going through the middle of the white strip, dividing it into two patches).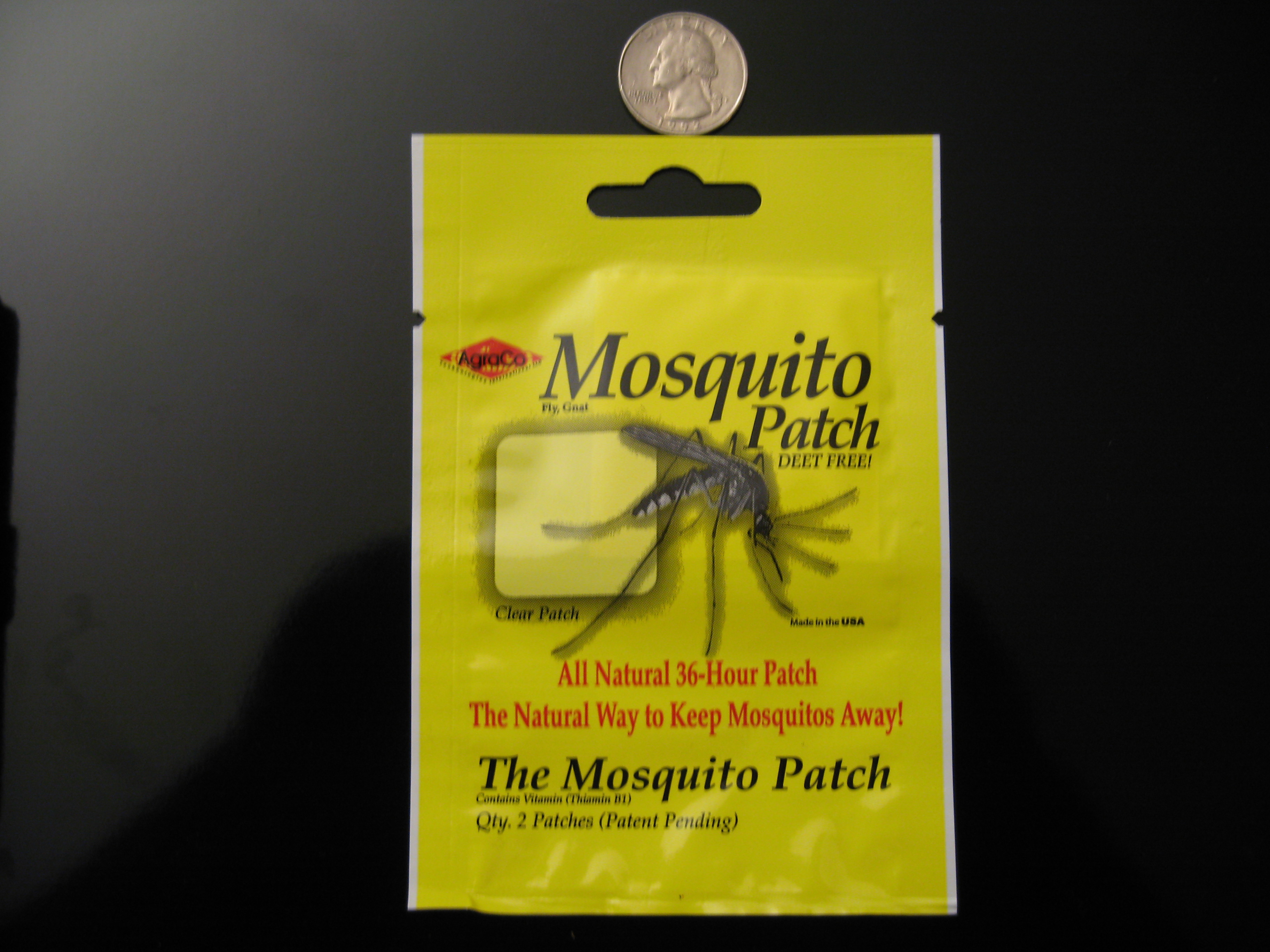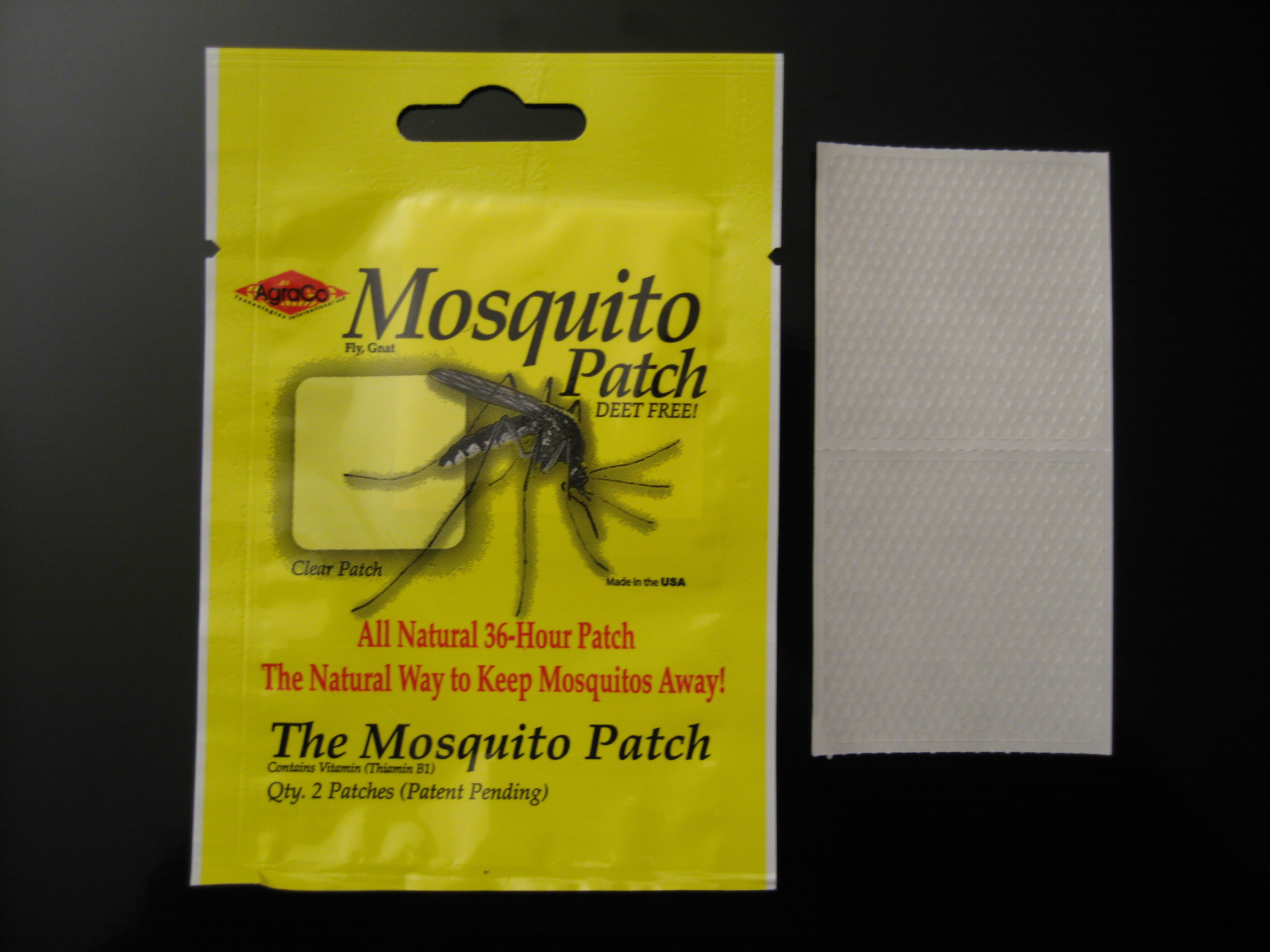 Using these patches is very simple: Open the package, peel off a patch, put it on a hairless part of your body (it has its own adhesive), wait at least an hour (although the instructions on each package recommends 2 hours - an hour seems to work just fine for me) and then go outdoors and enjoy! That's it! As long as you wear the patch, you'll enjoy up to 36 hours of protection.
I first used it on a vacation trip during Memorial Day (05/31/10) at a resort on the shores of Lake Michigan, near Traverse City, Michigan. While the shoreline of Lake Michigan was breathtakingly beautiful, it was teaming with hoards of aggressive mosquitoes! After hearing this from several resort patrons, I decided to give the Mosquito Patch a try to see if it really worked. I had my usual can of a popular insect repellant available just in case.
After putting it on, I ventured out onto the beach. While I could see and hear mosquitoes buzzing around me and other guests, none of them were biting me. After a while, several people began to notice that I was comfortably enjoying the beach activities, seemingly oblivious to all of the mosquitoes (I was the only person NOT trying to swat them away). Finally, at the end of the night, I shared my "secret." Just about everyone ask me for one (i.e., a "Mosquito Patch") after that. The next night, about a dozen children and almost two dozen adults used the "Mosquito Patch." They loved it! Many people told me it was their first time EVER being able to enjoy beach activities without being distracted and annoyed by all of those pesky mosquitoes. Everyone said it greatly outperformed their spray-on insect repellants, too!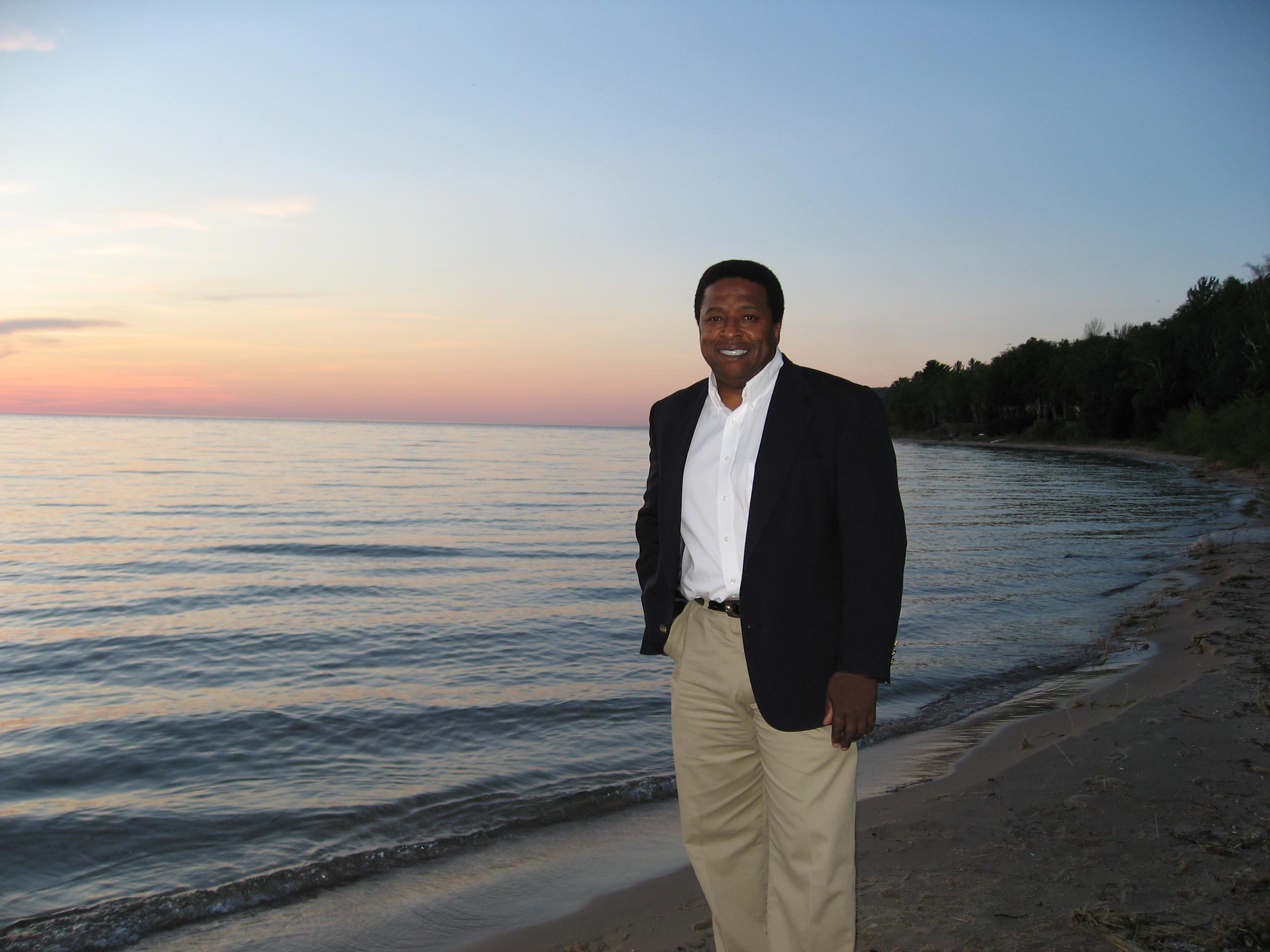 (Above is a picture of me pleasantly enjoying a sunset on Lake Michigan, feeling relaxed, comfortable, and mosquito-free thanks to the "Mosquito Patch.")
Question: Where can you purchase the "Mosquito Patch," and have this product delivered directly to you, at discount?
Answer: You may order them online, directly from the company. The company's web site address is as follows: www.agraconew.com.
Be sure to use the Coupon Code UPSCALE to obtain a discount on every order (at least 10% off).
The web site (www.agraconew.com) has lots of interesting information about this product. Everyone I've introduced to the "Mosquito Patch" since Memorial Day have become a loyal customers. Try it for yourself. I think you will impressed, amazed and very satisfied!
______________________________________________________________________